Tom Peacock cares about your HEALTH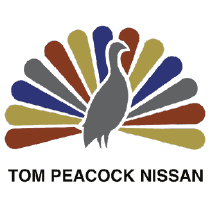 To the Customers of Tom Peacock Nissan,
You, as our customers, clients, friends, come first. Tom Peacock has been in business for over four decades, and our business success depends on providing service to you under all circumstances. Our top priority is to ensure the health and safety of our employees, customers and community.
As more cases of Coronavirus 19 began to appear globally and locally, we want to provide and update you on our operations as well as share information that can help you navigate through the current uncertainty.
Our robust operations continue to operate daily, providing you the necessary means to ensure your automotive needs and independence that you have grown to expect and depend on is meet.
We are employing common-sense precautions of extra cleanliness measures in our customer waiting areas, showroom areas, and bathrooms that will slow down and hopefully prevent the spread of all germs.
Please know that we are committed to providing you all of the services that you have come to expect from Tom Peacock with unwavering professionalism.
Thank you for trusting us with your business.
Respectfully,
David Peacock
President
Tom Peacock Nissan