BUY 3 TIRES GET ONE FOR $1
Nissan Tires Near me Houston TX. Here at Tom Peacock Nissan you'll get a great deal, Buy 3 tires and get the 4th one for $1.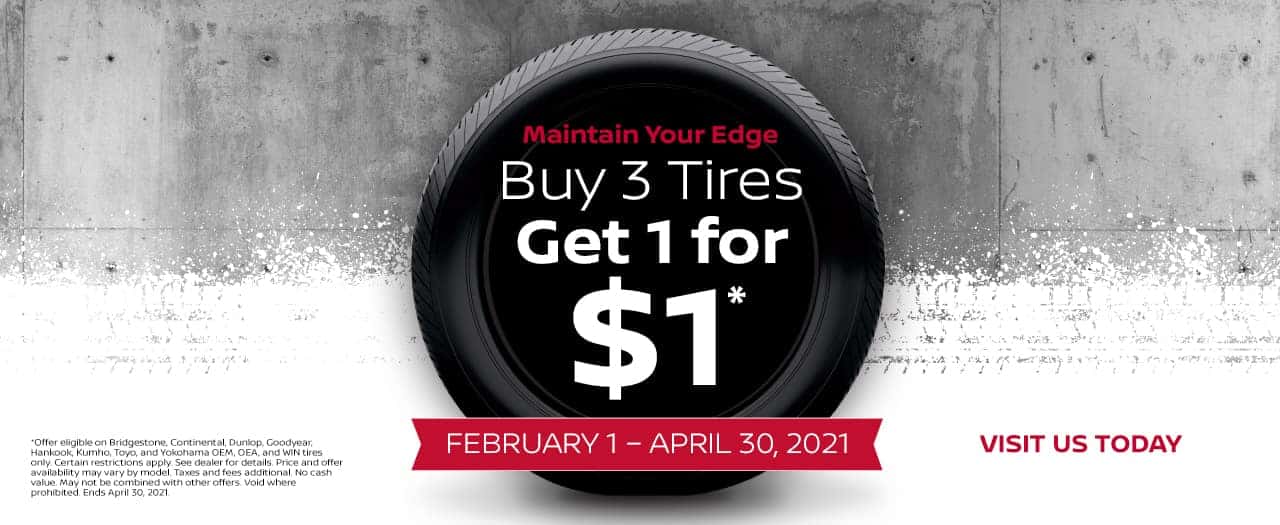 *Limitations and exclusions apply. See your Service Advisor for details. Valid at participating dealerships. Offer valid on Bridgestone, Continental, Dunlop®, Goodyear®, Hankook, Kumho, Toyo, and Yokohama® tires only. Dealer Tire is the seller, not the manufacturer, nor the warrantor, of all products offered to dealers through the Nissan Maintenance Advantage program. Nissan is not the seller or warrantor, nor does it recommend or endorse any tires other than those identified as OEM. Nissan assists Dealer Tire and dealers in the administration of this program. Ends April 30, 2021.