Join Our Winning Team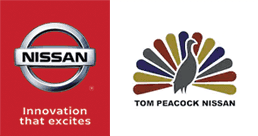 Tom Peacock has been serving Houston's Automotive needs since 1978. We are family owned and operated, and one of the top performing Nissan dealerships in the country. Joining our winning team could put you on an exciting career path.
Our team consists of talented and dedicated people who find it a pleasure to take care of our customers, while learning from new experiences in a busy environment.
Although many clients are empowered by the internet, giving them lots of information, our team is well-positioned to provide even deeper knowledge of our vehicles, financing options, and our service department. Our team is entrusted to advise our customers, helping them make the best decision to meet their needs. This is what gives our team the ability to rise above many other dealers
We would like to thank you for visiting our website and considering our career opportunities. If you are interested, please apply online or contact us at Tom Peacock Nissan today for more information on career opportunities in the Houston area.